If you have a static website like a portfolio without a contact form then you are missing so many opportunities. I realized it after adding a contact form on my website here.
Now you might be thinking about how difficult it is to add a form to your website, and I can tell you that it is easier than you think. Without any backend codes, we can consume some of the awesome FORM BACKEND as a Service providers. Some of them I explored yet are listed here.
Services
The plan details attached in this article are likely to get outdated soon since the service providers are likely to change their plans frequently.
Getform
Form backend platform for designers and developers
My current contact form is powered by Getform. Their free plan details given below,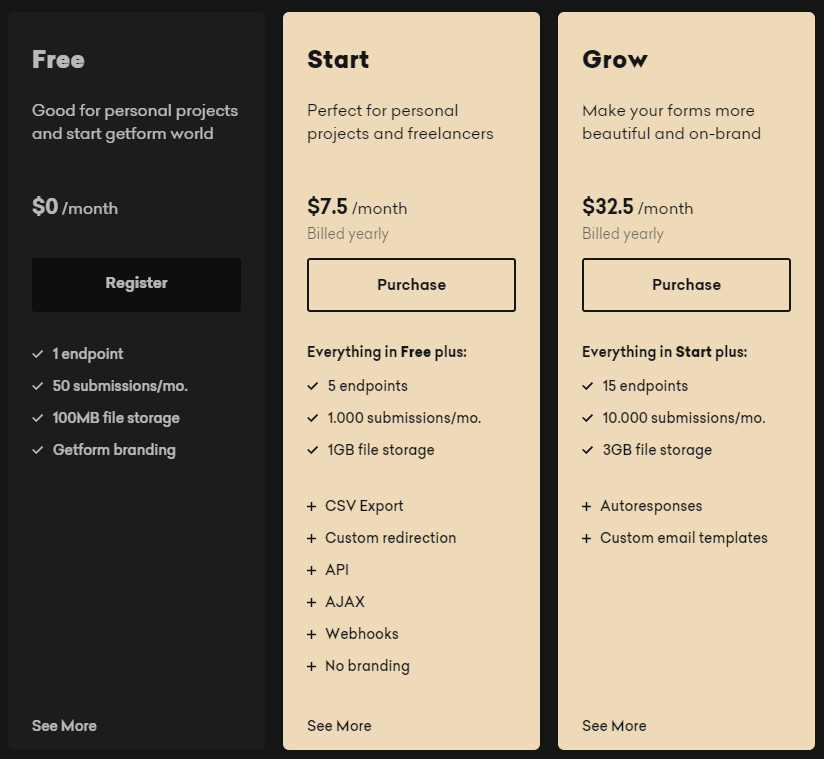 It indicates 100 Submissions in the FREE plan which I thought renews every month but the FAQ says it's not. That triggered me to search for another provider who offers a better FREE plan.
The pricing model of Getform changed and I am happy with the change.
If you want to check how I created the contact form in this Gatsby website using Getform, check my commit here
👉 Getform.io | Easy form endpoints for your forms
Kwes forms
It looks like Kwes offers more features and a generous 50 submissions per month for FREE.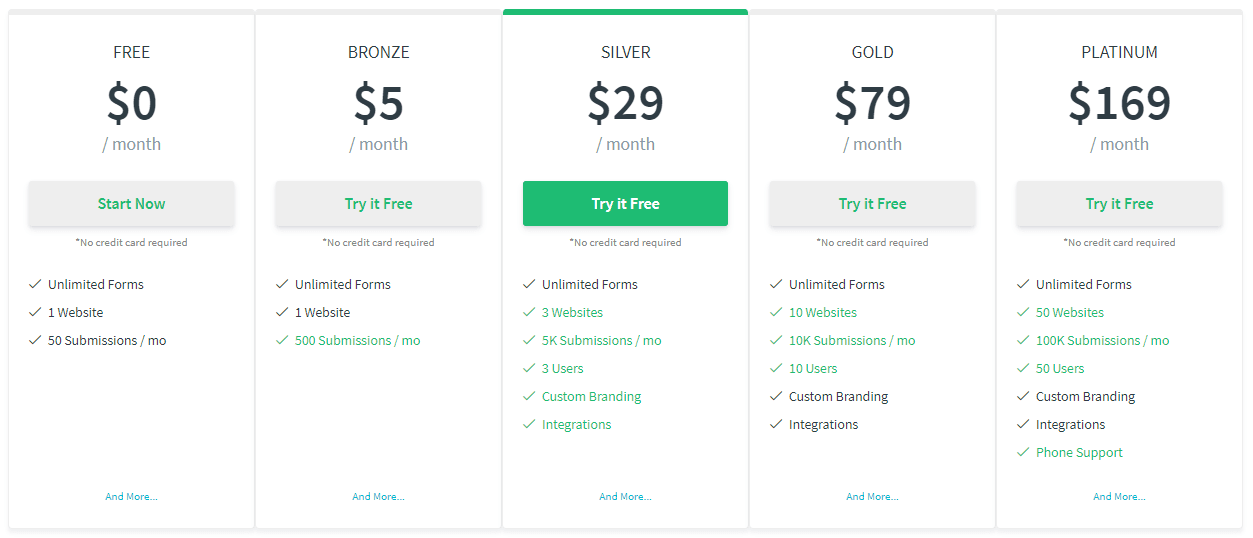 👉 Kwes forms | Form Endpoint Service
SmartForms
SmartForms also offers 50 submissions per month for free.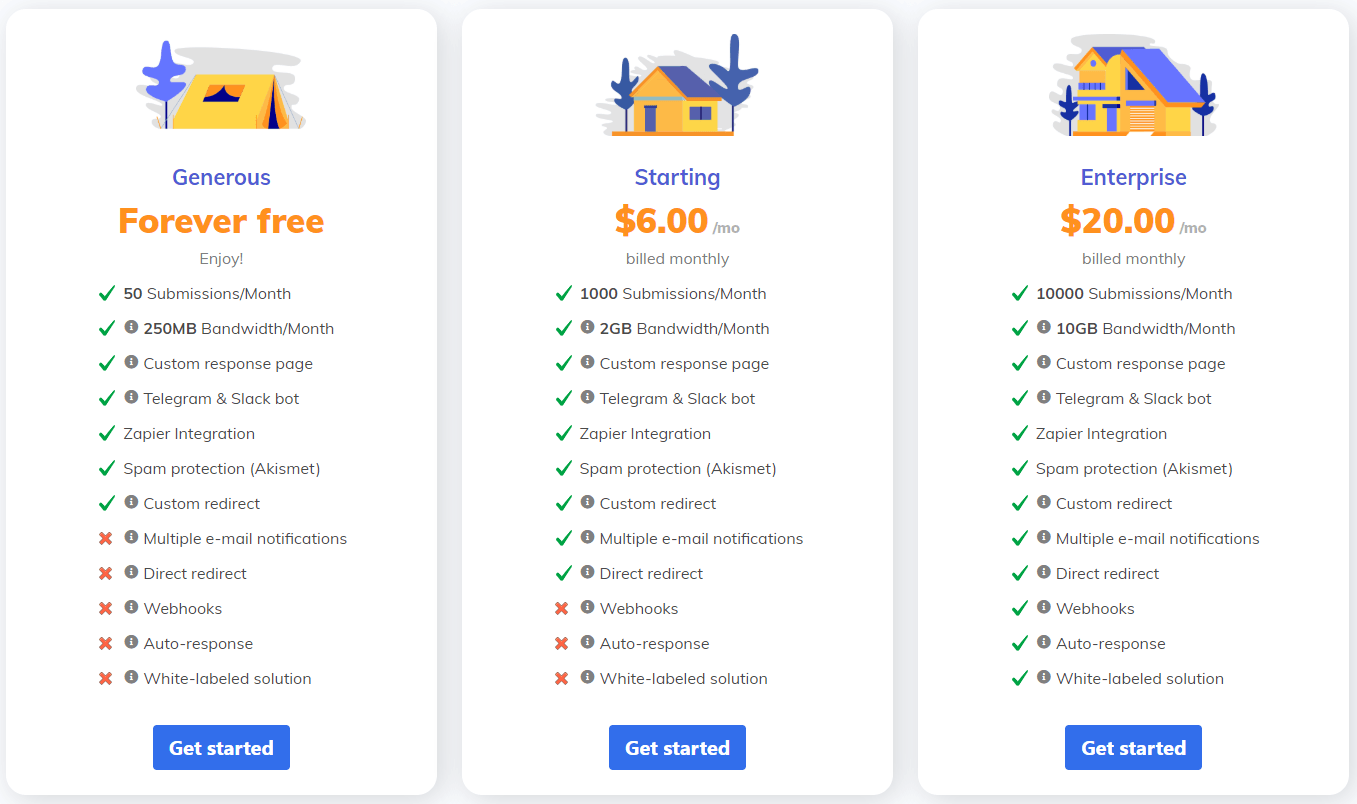 👉 SmartForms - Powerful and easy to setup form backend that alerts you on E-email, Slack and Telegram!
formcarry.
If you want more submissions per month for FREE, look for formcarry. It offers 100 submissions per month for FREE.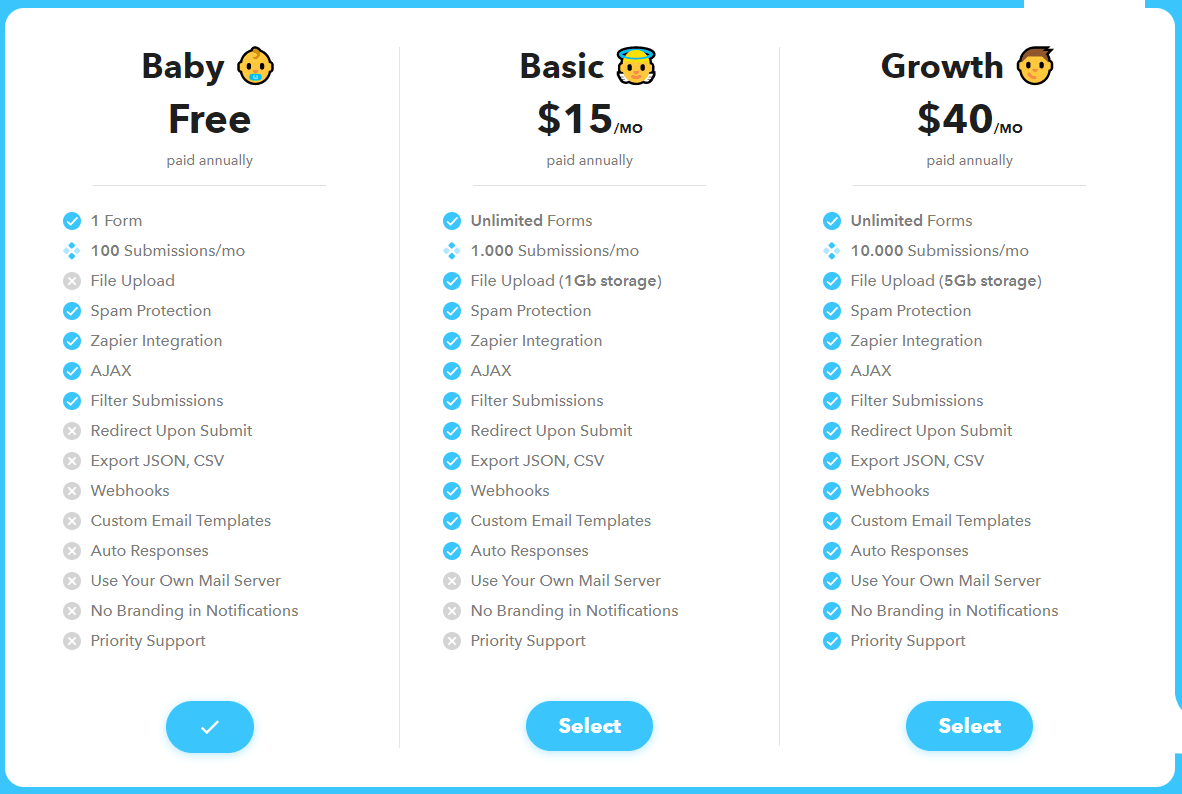 👉 Formcarry. | Hassle-Free Form Backend
formsubmit
If you want unlimited submissions for FREE, Formsubmit is the one.
Formsubmit sends all your form submissions to your email without having a need for any coding or a backbend. SignUp (optional) to get additional advantages.
And they don't even have a pricing page to show 💙
Conclusion
I didn't switch from Getform yet and am still reviewing other services. I will update this article whenever I find better solutions. If you know any good services in this category, let me know in the comments 👇
Additional Resources