I completed the #FreeApril of Pluralsight and it was very productive. In this one month, I completed around 16 courses, and they are,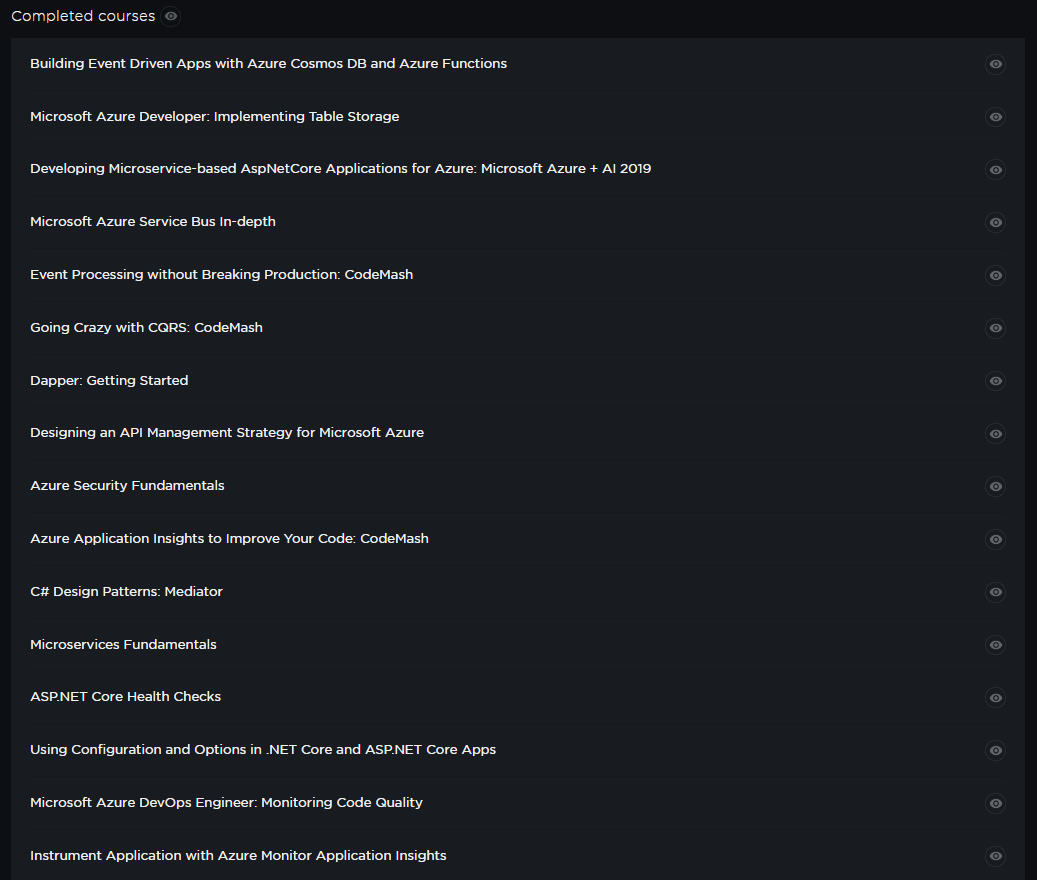 And I tested my Skills IQ,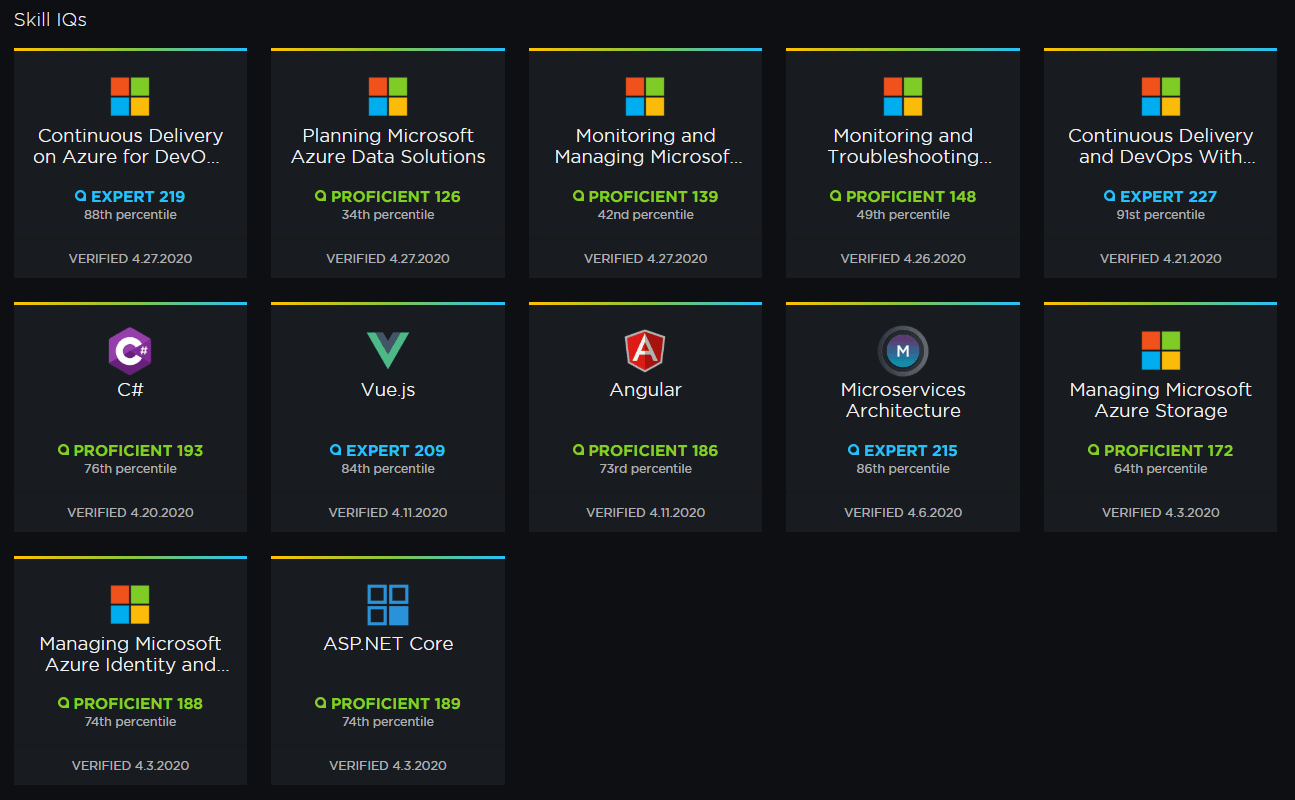 And there are many other courses which I started watching but yet not finished,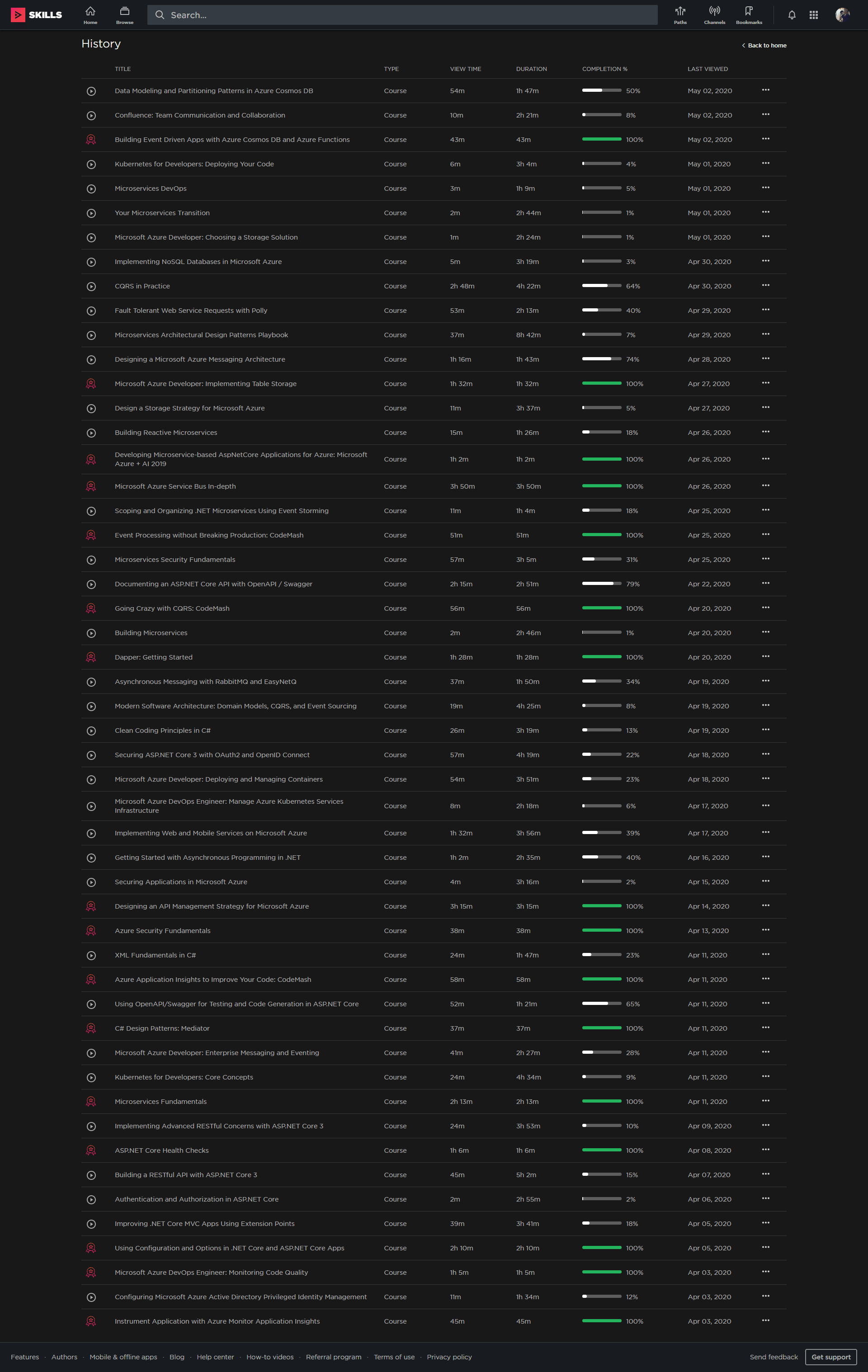 Also, you can check my public profile on Pluralsight,
👉 Abhith Rajan | Pluralsight Profile
Extending Pluralsight Subscription For Another One Free Month
I extended my Pluralsight subscription for one more month by activating the Visual Studio Dev Essentials benefit, its FREE.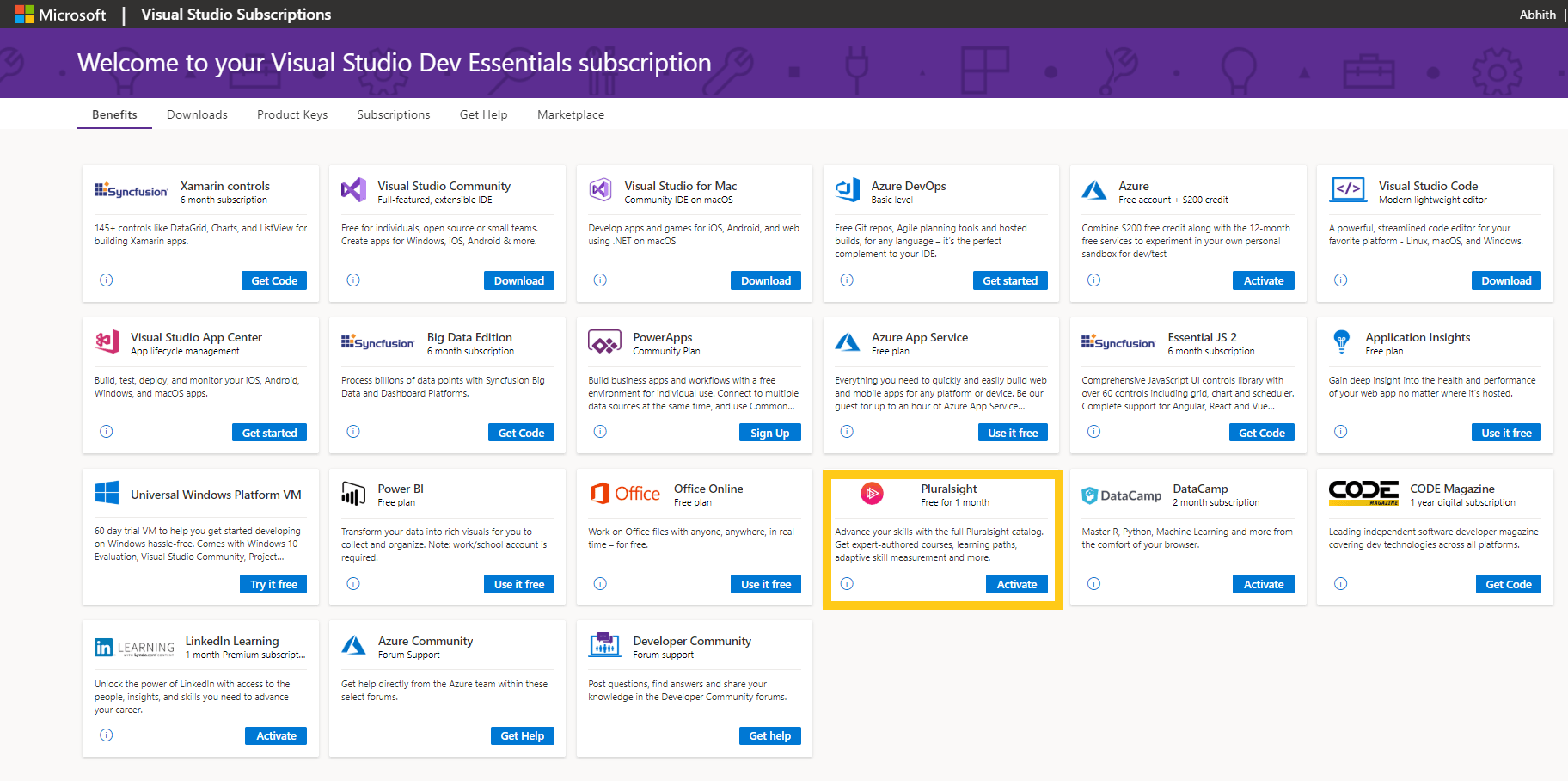 If you don't have an account on Visual Studio Dev Essentials, join on the link below, its also free and have many other benefits like shown above,
👉 Visual Studio Dev Essentials
Discounts
If you have enough budget, you can signup for their paid subscription, and get some DISCOUNTS by using my referral,
👉 Pluralsight Referral - Abhith
What is the plan, After Subscription Expiry
After this extra free month of Pluralsight, I plan to start the free month of LinkedIn Learning and will compare the course quality with Pluralsight, then I might switch to a paid plan on either of these two platforms.
I know many companies provide access to these e-learning platforms to their employees, if you are getting such a benefit from your firm, let me know in the comments 👇